Summer is approaching and if you're considering body contouring to get beach body, InMode EVOLVE treatment in NYC could be the answer. This an innovative treatment is specially designed to tone, trim, tighten the body – without any surgery and hardly any side effects.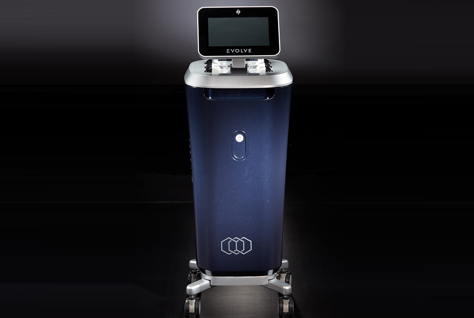 InMode EVOLVE treatment in NYC is an all-in-one FDA-cleared non-invasive platform that provides the highest quality body contouring outcomes. It improves skin quality, addresses adipose tissue, and tones the muscles without surgical intervention or downtime. A skilled NYC plastic surgeon can utilize the capabilities of this innovative, unique hands-free RF-based platform to effectively tighten and contour various areas of the body – arms, abdomen, flanks, hips, thighs buttocks, and knees – with optimal results.
EVOLVE features three proprietary technologies – Tite, Trim, and Tone – on one platform. While EVOLVE Tite tightens loose, sagging skin, EVOLVE Tone tightens and tones muscles and add definitions and enhances your natural physique. Each of the systems comes with applicators designed with built-in thermal sensors that monitor the skin surface temperature in real-time. This helps the device to reach an optimal thermal profile and provide the best results while ensuring patient safety and comfort.
EVOLVE TITE is ideal for treating larger body areas – such as the abdomen, arms, flanks, hips, thighs, knees, and buttocks. This procedure, which is good solution for all skin types and skin tones, is recommended for people looking for a non-surgical procedure to address specific areas requiring contraction. The procedure can:
Improve blood circulation
Reduce irregularities in lax skin
Stimulate collagen production
Improve the skin's appearance
During the treatment, the patient will experience a warming sensation similar to a hot stone massage or heating pad. When the built-in applicator senses it has reached the optimal thermal response, RF energy is automatically adjusted. A patient call button allows patients to pause the treatment easily at any time and have clinic staff make adjustments to ensure their comfort. Redness and warmth felt after the treatment will usually subside within a few hours. The procedure can be done as weekly sessions of 30-60 minutes over a six-to-eight-week period.
EVOLVE TONE enhances muscle definition and tones the body. It helps you achieve a more defined appearance by increasing muscle strength and providing a toned and refined look. EVOLVE Tone comes with 4 applicators, which help to treat multiple areas simultaneously. The applicators of TONE emit electromagnetic energy to stimulate involuntary muscle contractions. The procedure can be done in 4 sessions of 30 minutes in a two-week gap period. Redness and warmth appears after the treatment subsides within a few hours.
These technologies can be used separately or together, depending on the patient's unique goals. This next-generation body sculpting procedure is painless, safe and comfortable and can be customized to address your specific needs. It can be done during your lunch time – as there is no recovery period or downtime required – and you can return to routine activities immediately.
So, say goodbye to stubborn fat, cellulite areas and saggy skin and say a big hello to a glowing new you with InMode EVOLVE treatment in NYC. Choose a plastic surgeon who is an expert in utilizing InMode's RF-assisted modalities for body contouring. After evaluating your aesthetic goals, an expert will provide customized treatment to help you achieve them.