Spring rejuvenates the world around us. Many people consider the season the perfect time to rejuvenate themselves. If you are looking to get in shape for summer, consider getting body contouring procedures this spring. Body contouring in NYC can help you get rid of stubborn fat and reshape, tighten and enhance the appearance of your body. The good news is that there are non-invasive and minimally-invasive options that can help you achieve your aesthetic goals quickly and without pain. NYC plastic surgery practices now offer pain-free, non-invasive fat-reducing treatments that promise men and women a toned and sculpted body – without having to go under the knife.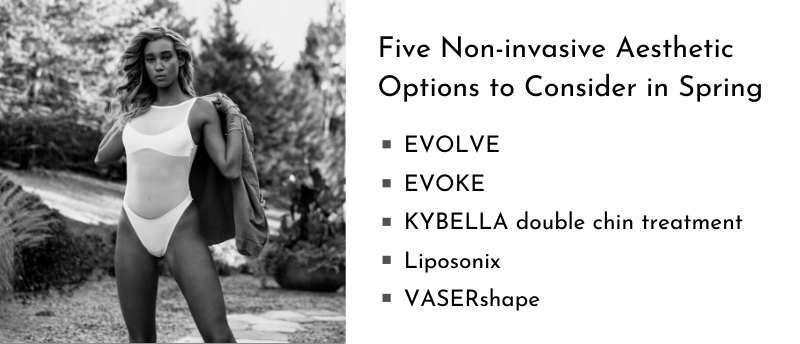 Non-surgical fat reduction – also referred to as nonsurgical liposuction – requires no surgical intervention or anesthesia, and involves no downtime. It breaks down fat cells selectively in specific areas and seemingly melts the fat away. These fat reduction procedures include those that use heat, laser, sound waves or other energy sources to destroy the fat cells and remove them from the body as metabolic products (www.plasticsurgery.com). In a Manhattan plastic surgery practice, patients can choose from a variety of noninvasive options, based on their goals. They include: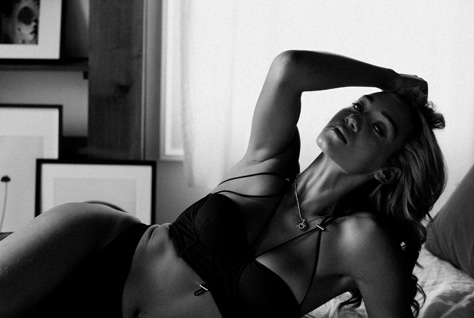 EVOLVE: An advanced FDA-cleared non-surgical body contouring option, EVOLVE uses hands-free technology to contour the complete body and improve the skin's appearance. It covers a group of treatments that help remove fat, tone muscles, tighten the skin and enhance skin quality without surgery. Treatment using this all-in-one platform comes with no surgical intervention, no scars and no recovery time.

The procedure uses unique bipolar technology to deliver radiofrequency energy and electromagnetic pulses to treat even larger body areas such as the buttocks, abdomen, knees, flanks, arms, thighs, and hips simultaneously.

The EVOLVE platform offers three proprietary technologies on one system and allows plastic surgeons to provide treatments to suit your body type. These technologies are:

EVOLVE Tite for skin remodeling
EVOLVE Trim for body and cellulite treatment
EVOLVE Tone for muscle toning

EVOKE: InMode evoke treatment in NYC is a safe and effective non-surgical facial remodeling option. This FDA cleared, first and only all-in-one, hands-free facial remodeling device restructures facial and neck tissues in a three-dimensional way. The procedure uses radiofrequency power to target the neck, chin, cheeks, and jowls and provide patients with a more defined neck and jawline. Evoke promotes patient safety with features such as continuous temperature monitoring and automatic, user-programmable temperature on/off control.
KYBELLA Double Chin Treatment: KYBELLA is the only FDA approved injectable treatment for submental fat. It uses a naturally occurring substance in the body called deoxycholic acid to break down unwanted fat and address a double chin. It provides a more defined chin and jawline by reducing moderate to excess fat under the chin permanently. The injections are made directly into the subcutaneous fat tissue in the submental area. Before the treatment, local anesthesia is administered to minimize pain or discomfort.

A maximum of 6 single treatments may be provided with a 1-month interval. Each treatment consists of up to a maximum of 50 injections. However, if sufficient treatment sessions are undertaken, Kybella is considered to be an alternative to liposuction. This treatment addresses consolidated fat deposits under the chin, but is not a good option for those who have a lot of loose, saggy skin in the area.

Liposonix: This noninvasive procedure uses high-intensity ultrasound energy to destroy unwanted fat in areas such as the hips and abdomen – without harming the skin or surrounding tissues. It penetrates through the layers of skin, generates collagen and prevents loose skin after the treatment by causing the contracture of the tissue. The procedure can reduce your waistline by up to several centimeters and you can witness the optimal results after 8 to 12 weeks of treatment. There is no need to use special garments after the treatment.
VASERshape: This non-invasive procedure combines ultrasound energy and massage therapy to treat areas such as flanks, buttocks, arms, hips, abdomen, and thighs. This painless and relaxing body contouring treatment is effective for different types of bodies, as it treats stubborn fat deposits and improves the cellulite by tightening and smoothing the skin to restore a youthful body contour. It also improves blood circulation.
Along with these noninvasive fat reduction procedures, Manhattan body contouring treatments also include pain-free treatments like Vanquish, BodyFX and Morpheus8 that can redefine, reshape, tighten and enhance the appearance of your body.
To get your body ready for the sunshine season, consult a qualified and experienced plastic surgeon in an AAAASF-accredited plastic surgery practice that offers body contouring in NYC. An expert will guide you in choosing the right option and provide customized treatment to make sure you look your best.