Spring season has now arrived with longer days and more outdoor fun in the sun. As you move away from the boots and winter coats and set your eye on lighter, more skin-revealing wardrobe options, are your skin and body ready? You should look your best these holidays. It is better to consider cosmetic treatments, earlier in the season to give sufficient time to heal. Whether you are concerned about facial rejuvenation, muscle toning, body contouring, stubborn fat removal, or fuller lips, effective noninvasive body sculpting treatments are now available, thanks to the advancements in plastic surgery. Such treatments come with many advantages such as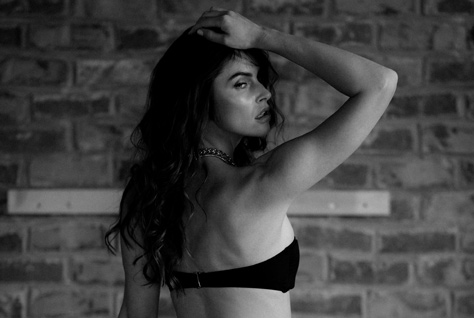 Minimal downtime
Minimal discomfort, bruising and swelling
No anesthesia and bandages
Faster recovery time
Here are 6 top treatments that can help get you ready for the spring.
BodyFX™

This revolutionary noninvasive radiofrequency (RF) body contouring treatment is ideal for both men and women. This procedure is a great alternative to traditional invasive liposuction and can melt away the fat, contour the body, tighten lax and sagging skin and improve the appearance of cellulite or dimpled skin. Areas such as the abdomen, back, love handles, hips, and thighs can be contoured and the fat is permanently eliminated, providing long-lasting results.

Expert NYC plastic surgeons provide BodyFX as a "lunch time" procedure to help you get a smoother-looking skin with zero downtime.

EVOKE Face Treatment

This FDA-cleared, state-of-the-art thermal skin remodeling treatment is ideal to remodel facial tissue and deliver the ultimate in thermal facial procedures. You can consider this procedure to remodel and contour your face, neck, chin, cheeks/ jowls. It is the only platform to have temperature monitoring and automatic, user-programmable temperature on/off control.

Its hands-free design and programmable technology make it an ideal treatment at this time of social distancing. You can stay tension-free and relaxed throughout the procedure. You can even get it done in your lunch time and go back to work.

EVOLVE

This is the only FDA-approved hands-free non-surgical treatment for skin and subdermal fat, and for muscle tone improvement. This advanced workstation uses unique bipolar technology for delivering RF energy and electromagnetic pulses to remodel even larger body areas and to improve the appearance of your skin. Customized treatments for different body types are done using three proprietary technologies -TITE, TRIM, and TONE.

The procedure can reduce fat and tone your abdomen, arms, flanks, hips, thighs, knees and buttocks. EVOLVE treats multiple body areas simultaneously. You can even sleep, read books, watch TV or play games during the procedure. EVOLVE's safety features include built-in audible indicators that sound when each applicator reaches the optimal temperature, patient call button to allow surgeons to easily pause the treatment, treatment screen for physicians to visually monitor the thermal effect of each applicator and color-blind RF technology to ensure it can safely and effectively be used on all skin types.

Liposonix

This superior body contouring solution uses ultrasound waves to permanently get rid of fat cells in the abdomen and flanks. A single one-hour treatment can reduce your waistline by up to several centimeters, thus delivering uniform, predictable results.

You will be an ideal candidate for this body contouring treatment, if you are close to your ideal weight but have stubborn, unwanted fat around the waistline. Make sure to schedule your consultation with a plastic surgeon experienced in performing this procedure.

KYBELLA Double Chin Treatment

FDA-approved KYBELLA (deoxycholic acid) injection treatment is ideal to permanently melt away double-chin fat. It literally dissolves fat in the submental/double chin region and improves the overall contour of the neck and jaw line.

Ice / cold packs or injectable local anesthesia is applied at the treatment site, before administering the injection. This safe treatment requires minimal to no downtime and each in-office session is typically 15-20 minutes, with injections taking only 5 minutes. You can experience visible contouring of your chin in 2 to 4 treatments and up to 6 treatments are administered for optimal results.

Lip Augmentation Injections

There are procedures to contour your lips to suit your face and effectively reduce the fine lines and wrinkles around the lips. Lip augmentation can make your lips fuller and plumper, making them more attractive. The procedure can be done either with your own tissues (fat transfer or fat injections), or biologic tissue fillers (Juvederm or Restylane), or soft synthetic implants.
Considering any of these procedures in NYC? Professional plastic surgery practices provide virtual consultation support. You can communicate with surgeons through video or telephone appointments, staying safe at home. Consult a trained and experienced New York City cosmetic surgeon who can provide this treatment.