Plastic surgery has soared in popularity in recent times, not only among women but also men. Apart from gender-specific procedures such as gynecomastia surgery and New York City breast augmentation, there are many procedures that both the genders can consider. According to the latest RealSelf 2021 Aesthetics Trend Report, Tummy tuck, Rhinoplasty and Brazilian butt lift are the top three most researched procedures in 2020. Based on the behavioral trends of U.S. consumers on RealSelf over the past year and doctor's evaluations across the country, the report reveals that people are just as interested as ever in plastic surgery and aesthetics.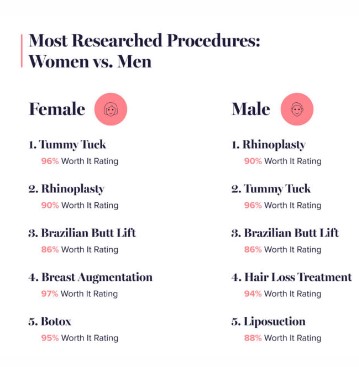 https://www.realself.com/news/cosmetic-procedure-trends-2021?utm_source=social&utm_medium=instagram&utm_campaign=2021AestheticTrend_10Feb2021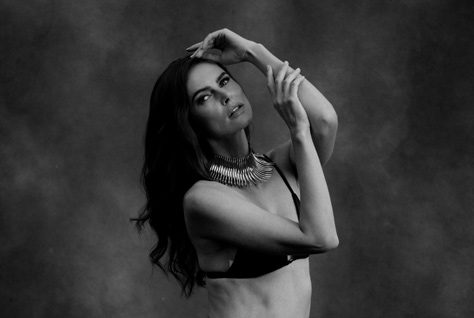 Tummy Tuck
Abdominoplasty or tummy tuck is an ideal option for men and women seeking to tighten remove excess fat and skin, tighten the muscles, and improve abdominal contour. Ideal candidates for this procedure are those with excess fat and skin in the abdominal region that does not respond to diet and exercise. Women are usually advised to wait until they have completed child bearing to have this procedure. A nonsurgical/non-invasive tummy tuck in NYC is performed using advanced technologies such as EVOLVE and BodyFX and involves hardly any downtime.
Brazilian Butt Lift
Brazilian butt lift surgery allows women to achieve rounder, shapely buttocks using their own fat. The treatment combines liposuction and fat transfer/grafting and is done under local anesthesia. Typical areas of fat harvesting include the sides which are the axilla or arm pit, the mid back or bra rolls, flanks or love handles as well as the outer thighs, inner thighs, abdomen and other areas. Brazilian Butt Lift under Local Anesthesia (BBLULA) is a safe and effective procedure that enhances buttocks naturally.
Rhinoplasty
Cosmetic rhinoplasty is performed to improve the size or shape of the nose. This cosmetic procedure provides more balance and symmetry to the facial features and improves appearance. People also consider this procedure to repair deformities from an injury, correct a birth defect and improve breathing difficulties.
The RealSelf report also highlights other top cosmetic procedure trends in 2020. While Breast augmentation and Botox are other options that women search for, hair loss treatment and liposuction are researched by men. Liposuction surgery has witnessed tremendous advancement which includes energy assisted techniques such as laser assisted Smartlipo Triplex, ultrasound assisted VASERlipo and radiofrequency assisted BodyTite™. The report also lists top trending cosmetic procedures as Plasma Pen, Morpheus8, Vampire Facial, Aqualyx and RF Microneedling.
Regardless of the procedure they're considering, men and women need to make sure that the plastic surgeon they choose is an expert in performing it.