Most of us are concerned about excess fat and skin laxity in the lower face and neck area. We may not be ready for a facelift, but want optimal outcomes. If this is the case, consider a superior facial contouring solution. Contouring sensitive areas like the face and neck is no longer a complex procedure, thanks to the breakthrough minimally invasive procedure – EmbraceRF in NYC.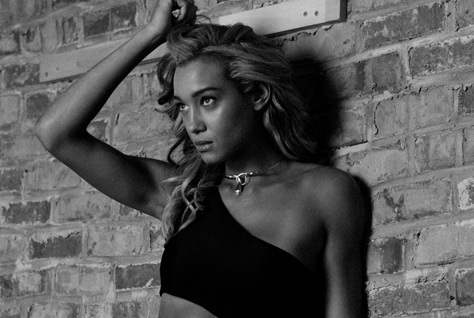 Developed by bodySCULPT® plastic surgeon Dr. Spero Theodorou along with Dr. Paolo Rovatti, EmbraceRF is an innovative scarless facial contouring solution, ideal to address the lower third of the face, specifically the neck and jowls. This powerful technology combines the use of two devices: FaceTite and the FDA-approved Morpheus8, a Subdermal Adipose Remodeling Device (SARD).
FaceTite is a non-invasive radio-frequency workstation that provides superior internal and external lipolysis for the face, resulting in three-dimensional remodeling of the fibrous tissues. It also features built-in safeguards that include real time measurements of skin temperature, impedance monitoring, power cut-off and audible feedback to ensure patient safety. Ideal for all skin tones, Morpheus8 is applied externally and is the first and only device that can mold the fat subdermally and address aging concerns in the lower face effectively. This facial rejuvenation procedure allows precise sculpting of the face and body by allowing the surgeon to balance the amount of fat removed, molded, and retained. Physicians can strategically mold the fat subdermally to a depth of 4mm in order to morph the aging facial features, thereby rejuvenating the face and the neck.
This one-time facial contouring procedure can treat both superficial and deep tissues, improve the jaw line, rejuvenate the neck, tighten the neck and jowl skin, retain the youthful fullness of the face and improve skin tone.
You will be an ideal candidate for this treatment, if you do not have enough elasticity of the skin for liposuction, you are not considering facelift due to concerns about scarring and general anesthesia, or you had a previous facelift, but have had early recurrence of jowling and neck laxity, and it is too early to repeat another facelift. The procedure is performed using local anesthesia in the office in approximately 45 minutes. Patients can benefit from short procedural time and downtime. The treatment provides results similar to a NYC facelift, without incisions and scars and you can return home shortly after the treatment. Results are visible immediately with one treatment and improve over a period of 6 weeks to 6 months.
To benefit from this one-time treatment, schedule your consultation with a plastic surgeon experienced in performing RF-assisted procedures. Being the inventors of EmbraceRF, bodySCULPT® plastic surgeons have done extensive research in the area of radiofrequency-assisted treatments and they are experts in the use of local anesthesia for aesthetic procedures.