Fat transfer is used in both aesthetic and reconstructive procedures and has emerged as one of the most popular aesthetic surgical techniques. The procedure involves using the patient's own fat to enhance specific areas of the body to improve visible signs of aging and other concerns. Performed by expert plastic surgeons, fat transfer in NYC is also used instead of derma fillers as it offers more effective, longer-lasting results. According to a study by Prophecy Market Insights, autologous fat grafting technology is expected to gain popularity as a potentially non-invasive procedure in aesthetic and reconstructive surgeries.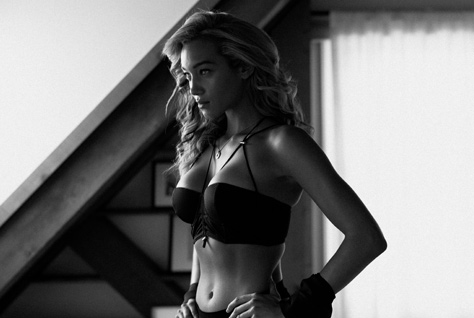 The study is titled, "Global Autologous Fat Grafting Market, By Type (Integrated Fat Transfer Systems, Aspiration and Harvesting Systems, Liposuction Systems, Fat Processing Systems, and De-Epithelialization Devices), By Application (Breast Augmentation, Buttock Augmentation, Facial Fat Grafting, Hand Rejuvenation, and Others), and By Region (North America, Europe, Asia Pacific, Latin America, and Middle East & Africa) – Trends, Analysis and Forecast till 2030". The study notes that autologous fat grafting procedures comes with benefits such as
Fast recovery
Fewer risks of allergy
Diminished downtime
The fat removed during body contouring cannot be transferred from one person to another, but it can be moved to another area of the patient's body. It is a natural solution that involves harvesting excess fat from one area of the patient's body and using it to improve another area that needs enhancement. By transferring fat from one part of your body to another, fat transfer in NYC improve areas that loose volume with aging and smooths out wrinkles. If performed by expert plastic surgeons, it is a safe, well tolerated procedure that produces natural-looking results.
Three popular cosmetic surgical procedures that use fat grafting are:
Fat transfer buttock in NYC (buttock augmentation)
Composite breast augmentation
Facial fat transfer
Over the years, continuous advancement was made in techniques and approaches of fat harvesting, as people have realized the benefits of these procedures globally. Especially the choice of the donor site and wetting solutions has enhanced the outcomes of autologous fat transfer technique, which has helped the market to maintain good stead.
The two major factors that driving the autologous fat grafting market include:
Growing Aesthetic Capability Procedures: The Brazilian butt lift (BBL) uses a combination of liposuction and fat-grafting to enhance a woman's derriere. Another procedure that combines fat grafting is composite breast augmentation. This procedure combines implants with fat transfer to provide a softer and more natural look and feel. Pre-pectoral reconstruction of the breast is also developing as a productive alternative for sub-muscular implants, as they lead to low risk of post complications, such as muscular impairment, animation deformity, and pain. Though the study on applications of autologous fat grafting technology in pre-pectoral breast reconstruction is still in the budding stage, the possibility of higher functional outcomes remains a profitable option for key players in the global autologous fat grafting market.
Increasing Strategic Partnerships and Collaborations: The study reports that increasing the focus of prominent players on developing advanced accessories & systems is likely to extend the applicability of their offerings, leveraging untapped opportunities in the autologous fat grafting market. Being a driving factor, companies such as MicroAire, Allergan, Human Med, and Alma Lasers are projected to mainly maintain their strategic focus on acquisitions and partnerships with smaller yet active companies. Manufacturers are seen enhancing their market share in the autologous fat grafting market by investing efforts in introducing innovative products – for instance, in 2019, Alma Lasers (Sisram Medical) proclaimed the availability of BeautiFill as the novel laser-based technique for fat harvesting.
The Prophecy Market Insights study segment the Global Autologous Fat Grafting Market by product type, application, and region.
By Product Type: On the basis of type, the global autologous fat grafting market is segmented into:
Integrated fat transfer systems
Aspiration and harvesting systems
Liposuction systems
Fat processing systems
De-epithelialization devices
By Application: Based on application, the target market is segmented into:
Breast augmentation
Buttock augmentation
Facial fat grafting
Hand rejuvenation
Others.
By Region: On region the global autologous fat grafting market is segmented into:
North America
Europe
Asia Pacific
Latin America
Middle East & Africa
Of these regions, North America is expected to become a prominent market due to the growing demand for autologous fat grafting procedure in the U.S. The never-ending technological advancements in these treatments are also further expected to boost the growth of global market in these regions. The Asia Pacific is also expected to rise to prominence due to growth in the number of awareness programs that promote such processes. Japan is identified as one of the most promising markets in the region. The report also provides information on notable players operating in the global autologous fat grafting market
The study notes that there are challenges that can restrain the growth of autologous fat grafting market. Concerns include injected fat getting reabsorbed by the body, fat injected into the breast area resulting in necrosis (resulting in pain, puss formation, and similar symptoms), and so on. All such risks associated with fat grafting procedures will hamper the growth of the global fat grafting market.