Having a cosmetic surgical procedure can be one of the most important decisions you make and as a perceptive patient, you would want natural results along with uncompromised safety. Choosing bodySCULPT®, one of New York's most trusted names in cosmetic surgery, can help you achieve your goals.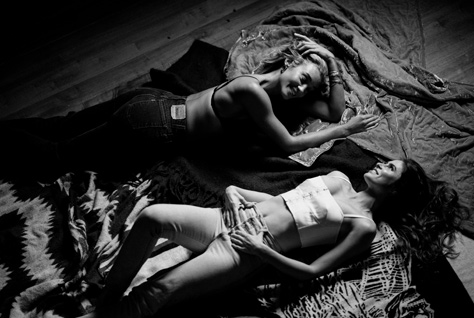 bodySCULPT®, also an InMode Expert Center is a leading plastic surgery practice based in Manhattan, NYC. We are among the first practices in Manhattan, New York City to provide treatments to reduce fat and tighten skin using the latest in radiofrequency (RF) technology. At bodySCULPT®, we are focused on providing patients with a safe, effective and memorable experience.
We are specialized in a wide range of minimally-invasive and non-invasive treatments for the face, breast and body. We offer InMode treatments to tone and remodel all areas of the body: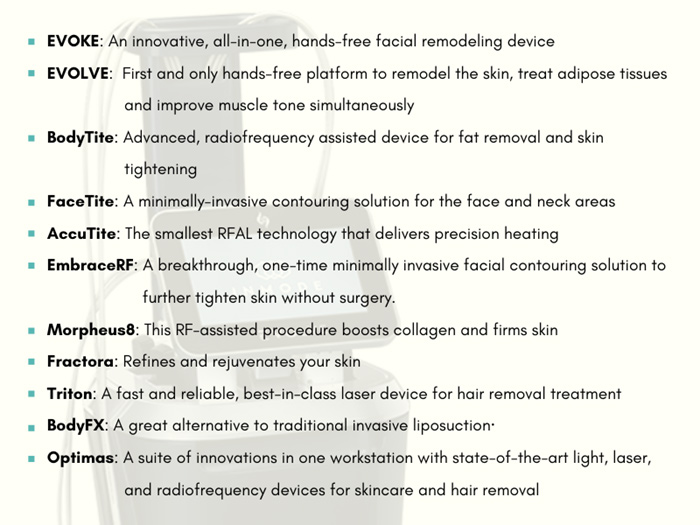 Innovative nonsurgical treatments like FDA-cleared EVOKE for the face and EVOLVE for the body from InMode can contour and tone problematic areas while supporting social distancing requirements. Their hands-free design and programmable technology allow the provider to set up the device to work and deliver results. The provider can leave the room, reducing patient-physician face-to-face contact during the procedure.
EVOKE and EVOLVE remodel facial tissue and larger body areas with no anesthesia, surgical scars or downtime. EVOLVE remodels the skin (skin tightening), treats adipose tissue (fat cells) and tones the muscles (improve muscle tone). This all-in-one platform supports three technologies: TITE, TRIM, and TONE. With EVOLVE, you can achieve a slimmer, youthful appearance – with literally no downtime.
BodyTite, FaceTite and AccuTite are minimally-invasive treatments from InMode. If you are looking for an ideal body contouring procedure that provides superior internal and external lipolysis, then BodyTite can work magic! Patients looking for exceptional contouring and fat coagulation without the excision, scars or downtime can consider this treatment. FaceTite is an ideal option for the face and small areas of the body and helps you achieve results similar to a facelift without excisional surgery. Designed for facial and body contouring, AccuTite is the smallest minimally-invasive contraction device. It delivers precision heating and fat reduction, allowing the cosmetic surgeon to deliver consistent, impressive results.
EmbraceRF is an ideal option to address signs of facial aging concerns in people with or without underlying fat concerns. This treatment enables subdermal adipose remodeling of the face by combining two powerful technologies – FaceTite and the FDA-approved Morpheus8, a Subdermal Adipose Remodeling Device (SARD). Morpheus8 fractionally remodels and contours the face and body with extremely uniform effects.
Other innovative InMode technologies available at bodySCULPT® include Lumecca and Diolaze.
Dedicated to maintaining the highest standards of care and support, we offer the best in plastic surgery procedures to meet your aesthetic goals. Our state-of-the-art surgical center on Central Park South in Manhattan, New York City (NYC) is AAAASF-accredited and equipped with the latest, highly advanced body sculpting technologies to ensure you a safe and pleasant surgical experience. Our plastic surgeons, Dr Christopher T. Chia and Dr Spero Theodorou, who is also InMode's Chief Medical Officer, have extensive training and experience in utilizing InMode technologies. They carefully evaluate each patient's concerns and recommend the best option to help them achieve their goals. Along with the center's support staff, they are focused on ensuring that patients have a pleasant and rewarding experience at this practice.
We strive to make your visits with us enjoyable and comfortable with superior quality care and attention in a private environment!