Getting rid of unwanted fat and maintaining a well-shaped body is a tiring and tough battle for many people. Weight gain, aging, pregnancy, and loss of elastin and collagen are the main factors responsible for the accumulation of unwanted fat and appearance of saggy skin. Advancements in technology now allow plastic surgeons to address these concerns easily and effectively. Leading New York City plastic surgery practices offer a variety of non-invasive aesthetic treatments that can help you achieve your aesthetic goals with less trauma and downtime than traditional cosmetic surgery. These nonsurgical alternatives can reduce excess fat and saggy skin safely and effectively – with no surgical intervention, anesthesia, pain, or scars. These advantages are expected to drive significant growth in the demand for non-invasive aesthetic treatments.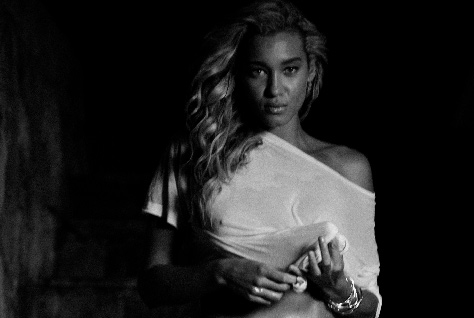 According to a new report from Vision Research Reports, the global non-invasive aesthetic treatment market, which was valued at USD 4.9 billion in 2020, is expected to grow at a CAGR of 13.12% during forecast period and reach around US$ 18.9 billion by 2028. The report is titled "Non-invasive Aesthetic Treatment Market Size, Share, Trends, Growth, Production, Consumption, Revenue, Company Analysis and Forecast 2021-2028".
Non-invasive aesthetic treatments include procedures such as skin rejuvenation and injectables. These treatments do not provide permanent results, but can temporarily enhance facial appearance and slow signs of aging. According to the International Society of Aesthetic Plastic Surgery (ISAPS), between 2017 and 2018, there was an 11.7% increase in nonsurgical procedures and a decrease of 0.6% in surgical procedures. The report identifies the factors driving the global non-invasive aesthetic treatment market as:
The Vision Research Reports segments the non-invasive aesthetic treatment market by procedure outlook and regional outlook.
Market Segmentation by Procedure Outlook:
Injectables

Botulinum Toxin
Calcium Hydroxylapatite
Hyaluronic Acid
Polymer Filler
Collagen

Skin Rejuvenation

Chemical Peel
Laser Skin Resurfacing
Photorejuvenation

Others

Hair Removal
Nonsurgical Fat Reduction
Sclerotherapy
Cellulite Treatment
Of the non-invasive aesthetic treatments, the injectables procedure segment led the market in 2020 and accounted for the largest share of over 62%. Popular injectable procedures include botulinum toxin, hyaluronic acid (such as Kybella), and polymer filler. According to the American Society of Plastic Surgeons (ASPS), in 2019, botulinum toxin, also known as Botox, was among the top 5 minimally invasive procedures performed in the U.S. The main reasons for the popularity of injectables is that they are easy to administer, provide quick results, and reduce downtime.
The skin rejuvenation procedure segment is expected to grow profitably over the forecast period owing to the high efficiency of this procedure. Other segments include hair removal, non-surgical fat reduction, sclerotherapy, and cellulite treatment. While nonsurgical fat reduction is estimated to be the fastest-growing segment during the forecast period, laser hair removal is also gaining popularity. According to the ISAPS, hair removal was among the top 5 nonsurgical procedures carried out at a global level in 2019.
Market Segmentation by Regional Outlook
North America
Europe

U.K.
Germany
France
Italy
Spain
Denmark
Sweden
Norway

Asia Pacific

Japan
China
India
Thailand
South Korea

Latin America

Brazil
Mexico
Argentina
Colombia

Middle East & Africa

South Africa
Saudi Arabia
UAE
North America held the largest revenue share of over 37% in 2020 owing to increasing demand for cosmetic procedures in the region. However, with the rapidly growing population in countries such as China, India, and Thailand, it is expected that Asia Pacific will become the fastest-growing regional market over the forecast period. Moreover, increasing focus on physical appearance in these developing countries is expected to play a key role in increasing the demand for non-invasive aesthetic treatments.
Leading New York City plastic surgery practices offer innovative non-invasive aesthetic treatments using advanced devices such as InMode's EVOKE and EVOLVE. InMode's breakthrough technology provides the ideal non-invasive thermal face, body and skin treatment solutions to remodel even larger body areas and improve the appearance of your skin. One of the proprietary technologies of Evolve treatment, Evolve Trim is an exciting new option that can address cellulite and improve the appearance and elasticity of the skin. These practices also offer Kybella injections to address a double chin.