Are you looking for the perfect V-day gift for your loved one? If your answer is yes, then consider gifting a plastic surgery procedure this Valentine's Day. Compared to chocolates, roses or wine, a gift of plastic surgery can make a person feel really special. If your partner expressed interest about a body contouring procedure at some point in the past, then this is the time to get them what they want. New York plastic surgery practices offer a wide range of minimally-invasive and non-invasive procedures to meet varying needs.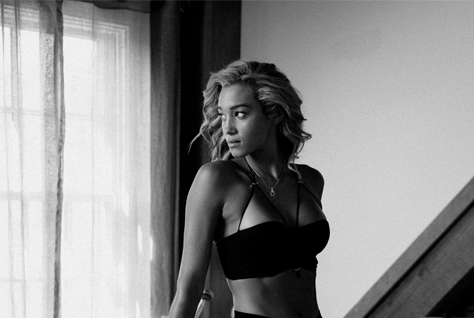 Breast Augmentation: Rated the most popular cosmetic surgical procedure by the American Society of Plastic Surgeons (ASPS), breast augmentation or augmentation mammaplasty is a life-changing cosmetic surgery procedure. The procedure improves breast volume and shape and can boost a woman's appearance and confidence. The procedure involves inserting breast implants of the appropriate size and shape to achieve the desired results. The FDA-approved saline, silicone, gummy bear and IDEAL implants are used to perform breast augmentation.
Liposuction: ASPS lists liposuction as the second most popular cosmetic surgical procedure in the United States. The procedure removes excess fat from various areas of the body that refuse to respond to even strenuous diets and exercise. Performed using the latest techniques, liposuction in New York City provides men and women with a trimmer, well-defined attractive physique.
Facelift: Despite the best efforts to age gracefully, age-related changes in our face are inevitable. If your loved one has also been undergoing the noticeable signs of aging and have been looking for a plastic surgery procedure to reverse the aging effects, gift them a facelift procedure.

Also known as rhytidectomy, this surgical procedure addresses visible signs of aging in the face and neck. Experienced plastic surgeons in Manhattan, NYC perform the procedure using the latest techniques and can provide attractive, natural looking outcomes with less pain and downtime compared to traditional facelift surgery.

Rhinoplasty: A rhinoplasty or nose job is mostly done to improve the appearance of the nose.
If you are looking for nonsurgical procedures for your loved one, here are the options available in leading NYC plastic surgery practices:
Kybella: This injectable is the first and only FDA-approved double-chin treatment to treat a double chin. It gets rid of excess fat and improves the definition in the neck and jaw line without surgery. Performed by skilled surgeons, KYBELLA double chin treatment in NYC offers patients the same advantages as chin liposuction surgery but without the scarring and lengthy recovery time.

KYBELLA contains synthetic deoxycholic acid, a naturally occurring molecule in the body that promotes the breakdown and absorption of dietary fat. When injected into the fat beneath the chin, KYBELLA destroys the fat cells. This results in a noticeable reduction in submental fullness and leads to an improved chin profile.

EVOKE: It is the first and only FDA-cleared all-in-one non-invasive hands-free RF enriched platform for complete facial remodelling. Specifically designed to tone skin in the areas like face and neck, this treatment rejuvenates and refreshes the face, resulting in a glowing, even-textured, and improved appearance. EVOKE is suitable for all skin types and tones and its effects are immediately visible. However, multiple treatments may be needed to get the best results.
EVOLVE: This noninvasive FDA-cleared hands-free RF-based treatment tones, trims, and tighten the body. It is the ultimate in body remodelling and body contouring, and comes without surgical intervention or downtime. InMode EVOLVE is ideal to to tone body areas like the arms, abdomen, flanks, hips, thighs buttocks, and knees. RF energy and electromagnetic radiation stimulate the muscles and help fat reduction and muscle definition.
Botox: Another popular non-surgical procedure, the Botox injection is popular for its ability to reduce the appearance of facial wrinkles temporarily.
Plastic surgery procedures can enhance a woman's appearance and boost her self-confidence, but gifting these procedures to your loved one can be tricky. The decision to undergo cosmetic surgery is a personal choice and you need to make sure that your loved one would not feel embarrassed or pressurized by this gift. Before you gift a procedure, you need to consider the following:
Whether it is a suitable gift
Whether your loved one will appreciate it
What the procedure involves in terms of risk and recovery time
Importantly, you would need to find an accredited practice that offers the procedure and make sure that the plastic surgeon is qualified and experienced to perform it.
Cosmetic surgery is like any other type of surgery and carries certain risks. Moreover, not everyone is a good candidate for every treatment. There are many important factors to consider when it comes to body contouring and one is determining your candidature for the procedure. Even if your gift is exactly what your loved one wants, the plastic surgeon should confirm that she is a good candidate.
Instead of gifting a procedure directly, many people gift their loved one a consultation with an experienced plastic surgeon. This will give the intended recipient a chance to explore various options, educate themselves, and decide exactly what treatment they would like to have.
No matter what you give your loved one this V- Day, make sure that it's what she wants!