Men who want their chest to be in perfect shape spend hours in the gym work to achieve this goal. However, most often, even these measures cannot provide the perfect chest they want. This is why more and more men are seeking pectoral implant surgery. Established AAAASF-accredited plastic surgery practices offer male pectoral implants in Manhattan to help men who badly want to create a more sculpted masculine chest that they cannot achieve with exercise or diet.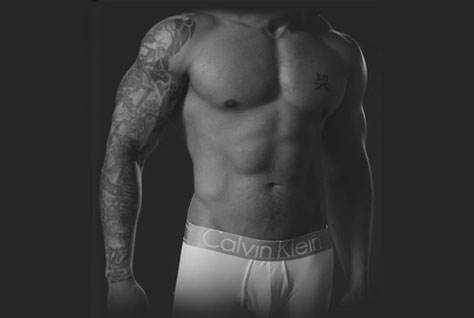 Pectoral implant surgery offered by New York City Cosmetic Surgery practices is an aesthetic procedure that involves placing a silicone implant under the chest to provide a well-shaped chest. The procedure helps men who have insecurities about the appearance of their chest. The type of men who seek chest implants surgery are those who want help to fill out an underdeveloped chest or those who want a more defined looking chest.
Here are some important things to know about male pec implants:
Pec Implants comes in Different Sizes and shapes: Like breast implants for females, implants for men also come in different sizes and shapes. Before undergoing surgery, you should discuss your goals with your surgeon to ensure that you get the right implants. An expert can help you determine the correct size to achieve a natural-looking, sculpted chest.
Silicone Implants are Safe: Many people think that all silicone implants leak. The fact is there are two types of medical-grade silicone: Solid and Liquid. Solid silicone used pectoral augmentation don't leak.
Candidates are not just those who want a Masculine Chest: Pec implants are an ideal option for men who can't build their chest with even rigorous workouts. Men who have Poland syndrome (birth defect characterized by underdeveloped chest muscle can also benefit from pec implant surgery. It is also beneficial for people who need chest reconstruction after cancer surgery. Silicone implants are a safe option for these patients to create bulk in the chest area.
The Procedure usually takes 1-2 hours to Complete: Pectoral implant surgery is performed under general anesthesia. The procedure will only take between 1-2 hours to complete and is done as an outpatient procedure. You can return home the same day. The procedure involves inserting the implants under the chest. For that, an incision of about 2 inches in length is made in the armpit. A pocket is then created to insert the implant under the pectoralis major muscle. The incisons are closed with sutures that will dissolve over time. When your incisions heal, your scars will not be visible. Following your surgeon's instructions will help recovery so you can return to your normal activities as soon as possible.
Recovery can take more than a Month: Sometimes, recovery can extend up to a month or more. If you recover smoothly, you can resume your routine activities in 4 weeks. You may experience some mild to moderate discomfort for the first few days and taking the pain medications prescribed by surgeon will help with that. It is important to contact your surgeon if the pain is unbearable or you experience fever or swelling.

If your surgeon recommends wearing a compression garment, do so. If your job involves strenuous activities, ask your surgeon for advice. Avoid the activities that your doctor hasn't allowed you to do.

Liposuction is possible along with Pectoral Implants: If you want a more dramatic enhancement, your surgeon can perform pectoral etching. This is a combination of liposuction and pectoral implants. To perform pectoral etching, your surgeon will use a liposuction tool to eliminate extra fat pockets surrounding the chest area. This is done before the chest implants are placed, so that your chest looks more defined.
Pectoral implants surgery are like any other surgical procedure, which means that risks and complications might arise. Choose a surgeon who has extensive experience in performing male pectoral implant surgery can minimize risk of procedural complications. An experienced surgeon will provide customized treatment to help you achieve your specific aesthetic goals.