2020 was a challenging year for everyone in the world. As COVID-19 has forced everyone to stay at home, more and more people are working from home virtually. This virtual work environment has led to more people looking at their own face for an extended period than they are used to. Becoming aware of minor or major flaws in their appearance, many people are looking for good aesthetic solutions. Due to this, New York plastic surgery practices are witnessing a boost in surgical and non-surgical enhancement requests. In 2020, injectable dermal filler was the most popular procedure; along with that, breast augmentation, other fillers, liposuction, and abdominoplasty were the other popular procedures. The world of aesthetic treatments is ever-evolving. More and more people are choosing liposuction procedures to eliminate excess fat in different parts of their body, an aesthetic concern that has intensified possibly due to lack of enough exercise during the current lockdown. Moving into 2021, the demand for the following procedures is expected to rise.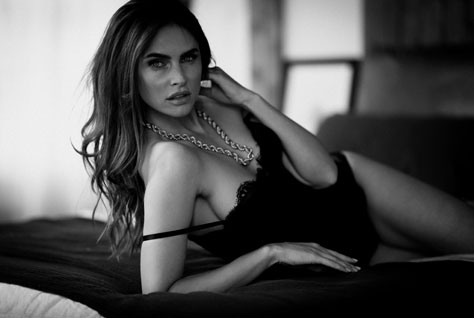 Breast Augmentation: Breast augmentation enhances the size and contour of a woman's breasts. It increases the fullness and projection of the breasts and makes you look younger and more attractive. Breast augmentation involves surgically inserting breast implants to achieve the desired result. The following FDA-approved breast implants are used to perform breast augmentation:

Saline-filled implant: To insert this, only a small incision is needed because the saline solution is filled only after the implants are placed. If a saline implant breaks, the saline would be absorbed by the body.
Silicone gel-filled implant: It is one of the most preferred types; it comes pre-filled with silicone gel. It looks and feels more natural than the saline implant because it has a texture resembling breast tissue.
Gummy bear implant: This implant is filled with a cohesive silicone gel and is known for its stability. There are only lower chances of leakage, rippling, and rupture.
IDEAL implant: It is the latest option. Along with the safety of saline inside, it offers a natural feel.

More and more patients are opting for smaller enlargements that would make their chest size more proportionate to their height and weight.

Liposuction: Liposuction is the most common and popular cosmetic surgery. With its ability to effectively treat fat pockets located in different parts of the body, the procedure will continue its sway in 2021 also. The increase in demand is also because people want to get rid of the extra fat they gained during the lockdown period. Liposuction is not a weight-loss method, and it is not an alternative to weight loss methods, but it can help people reduce the stubborn fat pockets located in body areas such as the hip, abdomen, thighs, arms, etc. and are resistant to exercise and diet. As technology advances, there are the latest energy-based minimally-invasive techniques such as Smartlipo Triplex, VASERlipo, and BodyTite to safely perform the procedure. These procedures also offer skin-tightening benefits that traditional liposuction cannot provide.
Botox : There are many non-surgical procedures that are becoming popular. Botox cosmetic injection is one such procedure, popular for its ability to reduce the appearance of facial wrinkles temporarily. It is expected that we will see a rise in demand for Botox procedures in the coming year also.
Rhinoplasty: Rhinoplasty or nose job is mostly done to improve the appearance of the nose. Rhinoplasty is also expected to maintain its popularity this coming year.
Facelift: Facelifts have always been popular, and they still are. Non-invasive face lift helps people address facial aging that is caused by natural aging, environmental conditions, lifestyle habits, and gravity. These non-invasive facelifts are preferred by people who don't want to go under the knife. The advantages this procedure provides, like gaining a youthful facial appearance with hardly any pain, minimal recovery time, and also fewer risks, will contribute to its popularity in 2021.
Abdominoplasty: Abdominoplasty can treat excess fat and saggy skin in the tummy area, usually caused by factors like heredity, age, pregnancy, etc., and help people gain a flatter abdomen.
As we move into 2021, the demand for the above-mentioned treatments, and other treatments like laser resurfacing, aesthetic injectables, and hair transplantation is expected to rise. If you are planning to undergo any of these procedures, choose an AAAASF-accredited New York plastic surgery practice that offers these options. If you are the right candidate, experienced and skilled plastic surgeons can perform the procedure safely and help you achieve the aesthetic results you want.