Certain factors such as natural aging, lifestyle habits, weight gain, and weight loss can cause saggy skin on your face and body. Today, expert plastic surgeons in NYC utilize minimally-invasive liposuction and non-invasive fat removal techniques to eliminate excess body fat and tighten loose skin. Earlier, invasive liposuction was the only method available to remove the excess stubborn fat, and it couldn't address the loose skin. Today, with advanced medical technology, new techniques that are safer than traditional liposuction have been introduced to ensure the best body contouring results.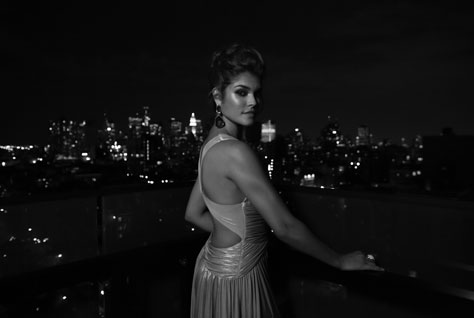 Non-invasive Skin-tightening Treatment
Non-invasive treatment performed without anesthesia involves no incisions, no scarring, no pain, and no lengthy downtime. The techniques are:
InMode EVOLVE Treatment in NYC: It is an ideal FDA-cleared hands-free technology. It uses unique bipolar technology to deliver radiofrequency energy and electromagnetic pulses to the treatment area. It can treat and remodel the arms, hips, abdomen, buttocks, thighs, flanks, and knees. Non-surgical tummy tuck performed using InMode EVOLVE can treat adipose tissues or fat cells, perform muscle toning, and tighten the skin.
EVOLVE's three proprietary non-invasive technologies are Tite, Trim, and, Tone. These allow customized treatment for different body types; the treatment is painless and requires no downtime.
BodyFX: A great alternative to traditional invasive liposuction, BodyFX is a non-invasive treatment that uses radiofrequency energy to distribute heat to the deep tissue to treat cellulite in the abdomen, buttocks, thighs, and flanks. It melts away excess belly fat and tightens the skin to contour your body and provide you long-lasting results.
Vanquish: Vanquish is an ideal treatment for shaping the body's mid-section to address the stubborn fat in your abdomen and love handles. It selectively delivers radiofrequency energy to heat and destroy the fat cells without coming in contact with the skin and protect the surrounding tissue layers. As a result, it smoothens and tightens the skin without causing any discomfort to the patient.
VASERshape: An effective non-surgical procedure that utilizes ultrasound energy to address different areas such as the arms, hips, abdomen, buttocks, and thighs. It improves the appearance of cellulite by tightening and smoothening the skin and also helps improves blood circulation.
Liposonix: This non-invasive procedure uses high-intensity ultrasound energy to destroy fat cells in the hips, abdomen, and other areas that has excess fat. The energy delivered to the targeted area destroys the fat cells without damaging the surrounding tissue. It heats collagen and causes tissue contracture that prevents loose skin after the treatment.
InMode EVOKE Treatment in NYC: It is the industry's first hands-free facial remodeling system, and comes with two accessories for the face and chin. It uses radiofrequency technology to provide the most advanced non-invasive facial remodelling treatment. It helps lift the treated areas and tighten the skin. The RF energy used heats the facial tissues under the skin and causes contraction of the tissues. It improves collagen production, and increases the firmness and elasticity of the skin. EVOKE helps eliminate saggy skin, wrinkles, and fine lines, and tightens the skin, thus improving the overall appearance of your face.
Forma: It is the first auto-adjusting, newest most advanced non-invasive thermal skin treatment that utilizes RF energy. Forma is a highly effective technique for skin tightening and lifting. It uses RF energy to provide optimal skin contraction in the deep layers of the skin. The RF energy stimulates the production of collagen in the skin and improves skin elasticity. It can be used for both face and body. The common areas treated on the face include forehead, upper eyelids, lower eyelids, crow's feet, jowls, smile lines, nasolabial folds, and the neck. On the body it can treat areas such as arms, abdomen, and other areas that may need contraction. Forma helps you get remarkable results and makes you look years younger.
Minimally-invasive Skin-tightening Treatments
Minimally-invasive treatment performed with local anesthesia involves less scarring, pain, and minimal downtime and helps you get permanent results.
EmbraceRF: EmbraceRF in NYC is a minimally-invasive treatment which addresses jowling, the jawline, and the neck area. It combines two powerful methods FaceTite and FDA-approved Morpheus8 to tighten the skin. The advantage of EmbraceRF procedure is that it utilizes heat to remodel and mold the fat in addition to tightening the skinfor the best results.
BodyTite: RF-assisted BodyTite is an FDA-cleared liposuction treatment that offers efficient stubborn fat removal and cellulite reduction along with skin tightening. With the help of RF energy, it liquefies subcutaneous fat, coagulates blood vessels, and tightens the skin to sculpt your body to achieve a better contour.
It is important to note that the results can be maintained only if you exercise regularly and eat a healthy diet.
If you are considering any of these treatments, choose an AAAASF-accredited plastic surgery practice where experienced and skilled plastic surgeons perform this procedure. When consulting your surgeon, discuss your aesthetic goals with him. Depending upon your aesthetic goals, your surgeon will determine whether you are a good candidate. If you are a good candidate, he will help you achieve attractive and natural-looking results.