With the age of social media and selfie awareness, people are increasingly becoming conscious about their looks. Many have turned to cosmetic surgery to improve their facial appearance and one procedure that has gained popularity is double chin reduction. A few years ago, chin liposuction was the only treatment available to address a double chin. Many people who are concerned about getting rid of double chin with surgery-as it involves general anesthesia and longer recovery time – want to know if they can get rid of their double chin without surgery. Fortunately, YES! Reliable plastic surgery practices offer non-surgical treatment options such as: KYBELLA double chin treatment, EVOKE and Forma.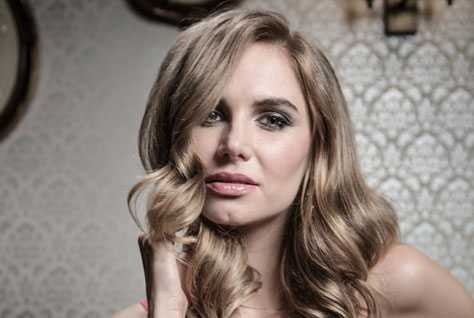 Submental fat or double chin – which makes people look much older than they really are – is resistant to any facial exercise or diet. KYBELLA double chin treatment treats this submental fullness of the chin area and rejuvenates the neck with utmost safety and efficacy. This FDA-approved injectable that contains deoxycholic acid, breaks down submental fat and improves the jawline and neckline. A report from the American Society of Plastic Surgeons (ASPS) shows that among the 17.5 million surgical and minimally-invasive cosmetic procedures performed in the United States in 2017, KYBELLA injections constituted 62,587 of them.
The treatment begins with marking the injection sites with a marker and numbing the area with ice packs or local anesthesia. Once the area is numbed, injections are administered. Patients will be able to see a difference after 2 to 4 treatments. The number of injections and the number of treatments depend upon each individual patient's submental fat distribution and treatment goals. The deoxycholic acid gradually destroys the fat cells, which are metabolized by the body over a few weeks.
This non-invasive procedure needs only 15 to 20 minutes to complete. Up to six treatments are administered to provide the optimal look and results will be visible in 2 to 4 sessions, though the number of sessions needed would depend on individual considerations. Pain, bruising or swelling are minimal compared to invasive treatments, which makes KYBELLA an effective treatment and a great alternative for those who are looking for a nonsurgical alternative to remove fat under the chin.
Similarly, if you want to address the neck and submental areas, InMode has two options: Evoke Neck and Forma. InMode Evoke Neck is the industry's first hands-free applicator which is explicitly designed to treat the neck and submental areas with radiofrequency energy. It is used to remodel the chin and neck areas to give you a more youthful appearance. Its facial applicators deliver uniform and volumetric heating to the skin and subdermal layer, and rejuvenate submental areas such as the chin, jowls, and neck. The procedure is performed without anesthesia. Patients can stay awake and relaxed during the treatment.
Forma stimulates collagen production in the chin and neck area and enhances skin elasticity. It is the first auto-adjusting, non-invasive thermal skin treatment that performs deep and uniform tissue stimulation. It utilizes radiofrequency power to provide patients with a comfortable thermal experience with immediate and subsequent skin contraction.
As today, practices that specialize in plastic surgery in NYC offer a variety of pain-free, nonsurgical treatments to resolve double chin or any other submental fat issues, you also have to be very selective in determining the right procedure from the right practice. Schedule a consultation at an AAAASF-accredited Manhattan plastic surgery practice that provides these procedures and discuss your goals with your plastic surgeon. An expert surgeon will guide you in choosing the right option to get rid of your double chin and achieve that sculpted jawline.