Batwings are one of the hardest areas of stubborn fat and do not usually respond to even strenuous diets and exercise. In conventional arm lift or brachioplasty, the excess fat and skin are removed surgically and involves incision scars. The scarless arm lift is an innovative, minimally-invasive arm lift procedure performed using BodyTite. It addresses underarm fat or "batwings" effectively, without any scarring and also tightens sagging skin to result in smooth, well-shaped arms.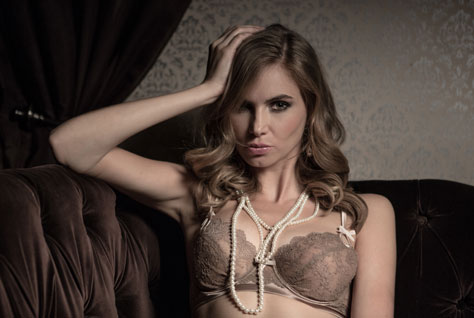 Minimally-invasive BodyTite on Arms or ArmTite or Scarless arm lift reshapes and tones the arms without the unavoidable visible scars associated with traditional arm lift surgery. Invented by bodySCULPT's plastic surgeons Dr. Theodorou and Dr. Christopher T. Chia, the procedure uses RFAL (Radiofrequency Assisted Liposuction) to remove fat and tighten the skin.
In 2018, Harper's Bazaar filmed Dr. Spero Theodorou, the leading Manhattan plastic surgeon and medical director of bodySCULPT, performing BodyTite on Arms on a 27-year-old patient, Daniela. The video of the patient undergoing BodyTite on Arms was published on September 20, 2018 in Harper's Bazaar's The Plastics, an inside look at personal stories about going under the knife.
Daniela was concerned about her flabby arms and not confident enough to wear sleeveless shirts and tank tube dresses. She had tried various exercises and diets to get rid of stubborn arm fat, but then realized that it's hard to workout, especially targeting specific. This led her to decide to undergo Scarless arm lift surgery in NYC.
Two years after the procedure, Daniela shared a current photo of her smooth, scarless and toned arms.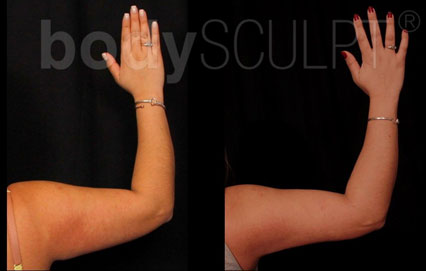 Her batwings (seen in the pre-op picture) are no more, and she now has shapely arms.
When Daniela came to bodySCULPT for her procedure, Dr. Theodorou determined that Daniela would be a good candidate for BodyTite on Arms because no matter how much weight she lost, her arms would always be fuller. She could not get rid the fat from her arms with just exercise and she also had loose skin. The surgeon then performed this procedure on the whole upper arm of this patient, and not just on the under part.
The scarless arm lift in NYC begins with the patient being administered local anesthesia to numb the site. The BodyTite radiofrequency probe is then inserted through a small incision in the upper arm. The radiofrequency energy gently liquefies the unwanted fat cells, allowing them to be easily removed using a cannula. In addition to removing fat, the procedure simultaneously tightens the skin and coagulates the tissues, which helps the surgeon sculpt the arms to achieve the ideal shape.
As the procedure required only local anesthesia, Daniela was awake and talked with the surgeon as the procedure was being performed. Also, due to the minimal down time she didn't have much pain and twenty minutes post-procedure she could lift her arms and felt normal too.
A difference was visible immediately after the procedure and after six weeks, the results become noticeable. Daniela was happy with her results from her BodyTite scarless arm lift in NYC, and says that the people she met noticed the change in her arms, like the definition and how they had shrunk.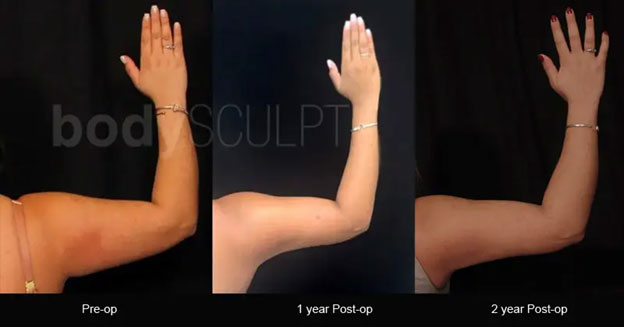 Daniela recommends the procedure for women who have self-esteem issues, as it would make them feel really confident about their body.
BodyTite on arms is a "gap" procedure for many patients for whom liposuction alone may not provide the desired results, but are not severe enough for traditional arm lift surgery. It takes approximately 30-45 minutes, though this would depend on the extent of the area treated and other individual considerations. The procedure improves sagging, wrinkled skin with less downtime and provides long-lasting, attractive results – with no scars.
Other benefits of the scarless arm lift in NYC include:
Controls heating to ensure that treatment results are consistent, avoiding over treated or undertreated areas
Directional RF builds a temperature profile with a temperature gradient
Immediate skin tightening
Efficient body contouring
Less swelling and bruising
Minimal discomfort and pain
Faster and easier recovery
bodySCULPT® is the only BodyTite Certified Center of Distinction in Manhattan, NYC. In addition to being the inventors of the Scarless Arm Lift procedure (BodyTite on Arms), our plastic surgeons have years of experience in performing minimally invasive and non-invasive cosmetic procedures and can provide attractive and long-lasting results. The surgeons and staff in this AAAASF-accredited practice are sensitive to individual needs and attach top priority to patient safety and care.