Lockdowns driven by the COVID-19 pandemic led to a shift towards working from home. Teams now communicate through meetings conducted on video conferencing platforms like Zoom, Webex and Facetime. This has led to people becoming conscious about how they look on camera. According to leading plastic surgeons, with increased use of video platforms, people are looking for options to refresh the face because they don't like the way they look on the video calling apps. People say that their eyes look tired, their neck look full; a bad camera or a bad angle can exaggerate those problems (https://nj1015.com).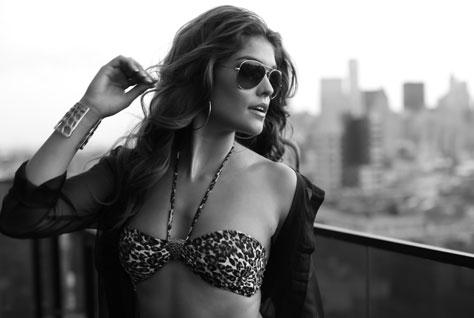 This year, other leisure activities have taken a back seat and getting elective surgery done offers people a chance to get something special done for themselves. Also, having plastic surgery at this time is convenient for people who are working from home as it allows them to recover at home, without moving around too much and getting stressed.
According to American Society of Plastic Surgeons, 68% of plastic surgeons have started seeing patients through telemedicine consultations to avoid contact during the pandemic. During this time, the most commonly sought treatment nationally is Botox injections to address wrinkles in forehead and wrinkles around the eyes, and fillers for lines around the mouth, says the ASPS survey.
Other procedures trending during the novel coronavirus lockdown include liposuction and tummy tuck, though breast augmentations and breast reductions are increasing at a slower pace. Liposuction is doing better than other treatments, with demand higher among women, as you can stay at home and recover just by wearing a compression garment.
Leading NYC plastic surgery practices offer all of these procedures using the latest techniques:
Liposuction: Minimally-invasive techniques like Smartlipo, BodyTite, and VASERlipo liposuction remove excess fat deposits from areas of the body such as the chest, thighs, abdomen, back, neck, or limbs. They come with less side effects than traditional liposuction as well as short downtime and recovery.
Face Lift: Getting a face lift in NYC can help you achieve a more youthful appearance by addressing sagging skin and other changes that occur with age. The procedure is performed using advanced techniques KYBELLA, EmbraceRF, Smartlipo, BodyTite, and VASERlipo. NYC surgical centers also offer EVOKE and Forma – two innovative non-invasive facial rejuvenation options from industry leader InMode.
Tummy Tuck: A tummy tuck in New York can help you achieve a trimmer midsection by getting rid of stubborn abdominal fat and tightening the skin and muscles. Non-invasive tummy tuck techniques EVOLVE and BodyFx allow people to achieve a well-shaped body without going under the knife.
Breast augmentation: NYC surgeons perform breast augmentation using various types of breast implants and can provide natural looking results.
Breast Reduction and Breast lift: Breast reduction surgery reduces large breasts. A breast lift raises the bust line by removing the excess skin and reshaping the tissue resulting in a firmer, more youthful looking bustline. Breast reduction is also performed to address gynecomastia.
If you are considering plastic surgery in New York City, do your research well and a schedule a consultation with an experienced plastic surgeon in an AAAASF-accredited practice. Most practices offer virtual consultations. Discuss your concerns and goals with your surgeon. If you are a good candidate for the procedure you want, an expert can help you achieve your aesthetic goals with customized treatment.