Everyone desires a trim, toned tummy, but factors such as weight fluctuations, pregnancy and genetics can pose challenges when it comes to achieving the shape you want. Fortunately, getting a tummy tuck in New York can help men and women address a flabby abdomen and achieve a trimmer, tighter midsection. The procedure removes stubborn abdominal fat and loose skin and also helps restore weakened or separated muscles. Leading plastic surgery practices provide the tummy tuck using minimally-invasive and non-invasive techniques which involve minimal pain and quick recovery.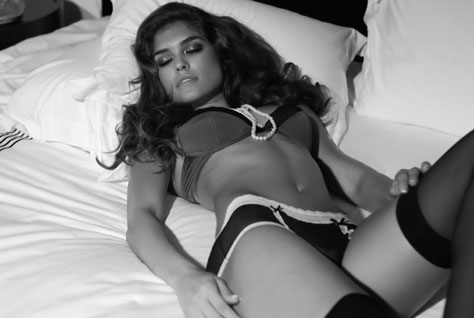 A tummy tuck performed using FDA approved, minimally-invasive advanced liposuction devices such as Radiofrequency-assisted BodyTite, laser-assisted Smartlipo Triplex and ultrasound-assisted VASER lipo offers all the benefits of a traditional abdominoplasty, but with greater efficiency and less downtime. These minimally invasive body contouring technologies come with high-definition sculpting capabilities, proven tissue coagulation and skin tightening benefits. They allow for the procedure to be performed on an outpatient basis. The non-invasive tummy tuck in NYC is performed using InMode EVOLVE, a revolutionary hands-free thermal body and skin modality that addresses adipose tissue, improves skin quality, and tones the muscles – without any surgical intervention. This breakthrough all in one platform technology utilizes unique bipolar technology to deliver RF energy and electromagnetic pulses for body contouring. It can remodel even larger body areas effectively.
In addition to minimally-invasive (Smartlipo, BodyTite and VASER) tummy tuck and non-invasive tummy tuck, plastic surgeons in NYC are also offering an even more advanced treatment – Brazilian tummy tuck surgery. This technique combines the traditional elliptical excision of excess skin and fat from the lower abdomen with liposuction. It is intended to significantly reshape the abdomen and central torso to provide superior waist contouring outcomes for patients who have large amounts of loose skin and fat in the abdominal area, such as that caused by multiple pregnancies.
However, whatever technique is used for your tummy tuck, you need prepare well for the procedure. Being fully prepared for your tummy tuck will make the experience much less stressful and can actually help speed up recovery. Here are some things that you should do before your tummy tuck in NYC:
Get a medical evaluation and the recommended lab tests.
Stop smoking to reduce risk of complications and help smooth healing.
Stop taking aspirin, herbal supplements and other anti-inflammatory drugs as these can increase bleeding.
Arrange for someone to drive you to and from the surgical center.
If you need to, arrange for someone to help with household chores.
Plan to take at least 2 weeks off from work post-op.
Notify your surgeon if you get a cold, fever, flu or sore throat before your surgery, so they can determine if it needs to be rescheduled.
Get your prescriptions, pain medications and other essentials so that they are ready for use when you get home.
Drink plenty of fluids .
Eat a high protein and low-fat diet.
Make sure you have comfortable outfits to wear during the post-op phase.
Make sure to keep your follow-ups with your surgeon.
To ease recovery, leading NYC plastic surgery practices use pain management options such as the ON-Q PainBuster® pain relief system. This pump delivers local anesthetic continuously to the treatment site so that you won't feel any pain for the first five days. It also significantly reduces downtime, improves mobility, and speeds up return to normalcy.
As gaining weight can affect the outcomes of your tummy tuck, make sure you maintain a healthy lifestyle post-op.
If you are considering tummy tuck in New York, choose an AAAASF-accredited plastic surgery practices with plastic surgeons who are experts in performing the procedure. Undergoing treatment in an AAAASF-accredited plastic surgery practice is important for standardized care and your safety.